To use our service you must have an account in PayPal.
If you don't have a Paypal account, you have to create one. Creating a Paypal account is very easy:
1. Go to PayPal's webpage for creating a new account -
https://www.paypal.com/bg/cgi-bin/webscr?cmd=_registration-run
, and follow the instructions: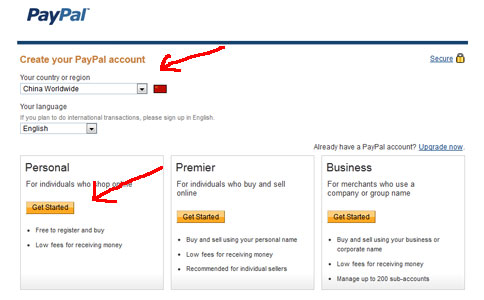 - choose your country, then press the button "Get Started".
- then you must fill out the required fields and press "Agree and Create Account".
- Once you have created your account on PayPal, you must sign with the mailing address you provided at registration and click the link in the e-mail to confirm your registration.
2. Once you have created your account, you can login with your email address and password (the ones you used for the registration):
https://www.paypal.com/bg/cgi-bin/webscr?cmd=_login-run
3. You must add a credit card: My Account -> Profile -> Add/Edit Credit card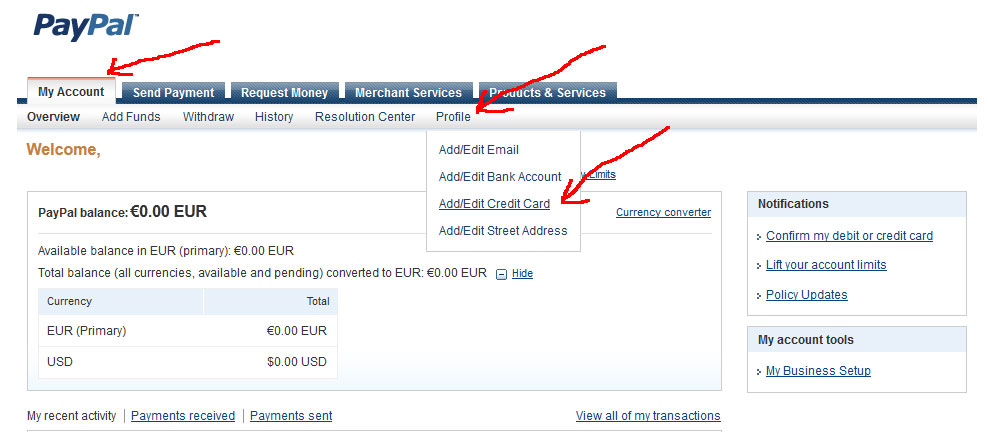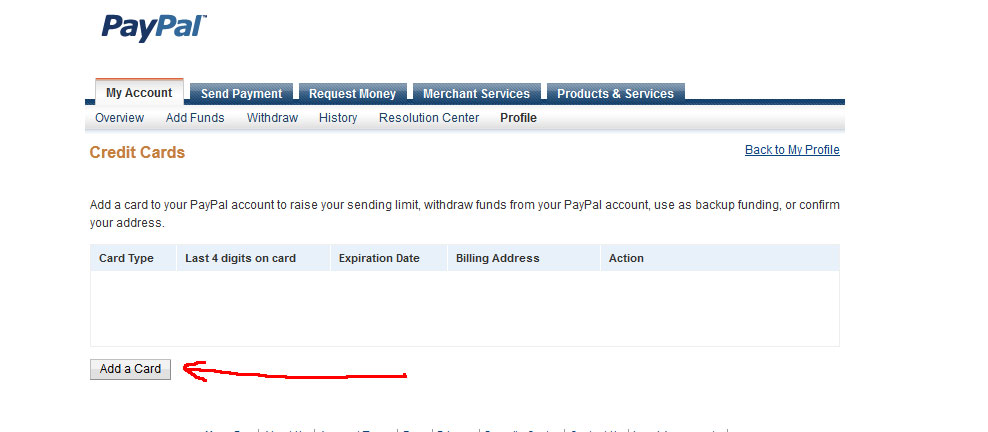 4. Fill the data:
- Your name
- Select the type of your card: Visa, MasterCard, American Express, Discover
- Write your card number (no spaces)
- Enter card's expiring date
- In the next field you have to write the security code of 3 digits, located on the back of your card.
- Finally press "Add Card"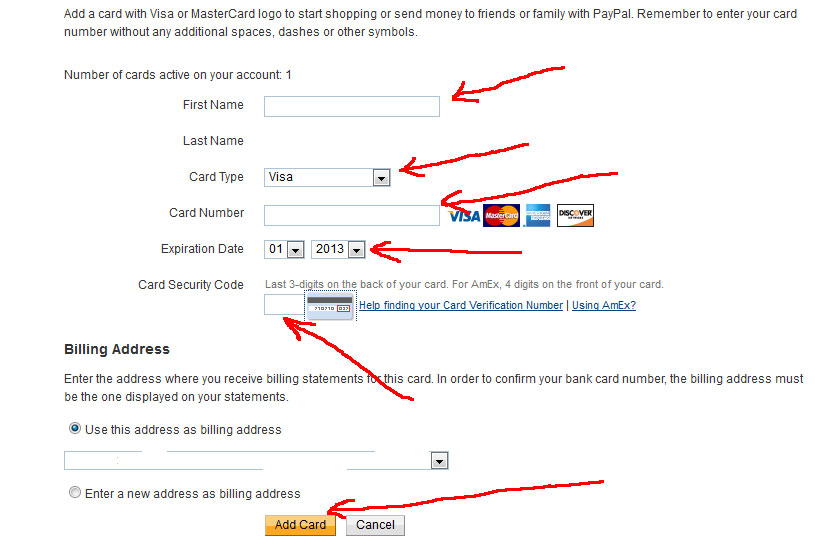 Once you have added your credit card, you can now purchase through PayPal.
4. If you want to use its full functionality, you have to enter its PayPal code, which removes some restrictions.
You can get this code from the bank statement for the account of your credit card. Usually this is done within 3 working days after you add a credit card with PayPal. To do so, go to the nearest branch of your bank and request a statement of your account. In this statement, look for 4-digit Paypal code, next to a transaction of EUR 1,5 EUR or $1,5. Once you have found the code, you must enter it as shown in the picture below.